The most important quality of any accredited Ellies installer in Durban is their knowledge and experience in dealing with a variety of different types of DSTV installations.  Many people think that installing a DSTV is a 'simple' task of installing the satellite, connecting the decoder and everything just works, but it's more complicated than that!

There are various parts of equipment which are needed for your DSTV installation, depending on the type of DSTV package you have purchased, some technicians will not know how to install the latest decoders effectively, or they might not realize that you still need to do steps for DSTV alignment with the newer decoders, which all can create problems with your viewing pleasures.
Most Reputable & Trusted DStv Company in Durban South / North – Call Us Today!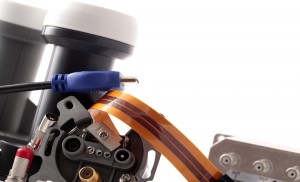 The qualified DSTV installers from us have experience and training in handling any type of DSTV setup including DSTV Explora, DSTV HD PVR and other types of decoders and all the necessary steps for your satellite and aerial and alignment.  The friendly and professional staff here understand that you want to be able to enjoy your DSTV viewing as quickly as possible and strive to provide all our services in a timely manner.
READ MORE: DSTv Satellite Repair & Troubleshooting
Lure your friends to your home, entertain in style, and give yourself something to do to relax or simply enjoy your favourite programs all with a DSTV decoder.  There are many types of packages available so you can pick and choose what type of viewing you want to enjoy with your DSTV.
Steps to getting your own DSTV
Now that you have made the choice to have DSTV installed in your home, you need to shop around for the most affordable package, check what specials are available, but make sure that you get the regular price as well as the special price so that you can decide whether or not you will be able to afford the regular price once the special ends.
Video of DStv Installer – Tips on Aligning a Dish & Locating the Satellite Signal
Next you need to contact different companies for your installation, we are one of the few accredited Ellies installation companies in the Durban area, and we also cover all of the Durban area at affordable rates.
Make sure that the DSTV installers in Durban you choose to hire to attend to your DSTV installation in Durban has extensive knowledge of your particular area and any problems that could arise during your DSTV install so that the problems can be dealt with quickly and your installation can be completed as soon as possible.
Price Beaters
How can you save on your DSTV package and installation?  Well, the packages are more or less a set price, you might find some companies running specials at the time of your purchase, but the regular price doesn't often vary.  The best way to save some money is to shop around for a suitable DSTV installer company.
Although the price of the equipment doesn't change, the prices that different companies charge vary greatly.  For qualified and accredited Ellies installers, contact us, our pricing for DSTV installations is a lot more affordable than other companies in the area.
Making DSTV decoders easy to understand
You might wonder why you would need a PVR decoder or anything extra to the original DSTV decoder that your package includes.  Apart from advances in technology and keeping up with the changes available, there are a variety of other uses for each type of decoder.  Here is a brief explanation on each type.
HD PVR Decoders
Do you want to have to squabble with the other members of the household just so that you can escape into the movie that your friends have come to watch with you?  Do you want to enjoy your rugby game in peace or have someone flipping to another channel during half time because they missing their favourite series?
With the HD PVR decoder you can record one show while you watch another, and if you have multiple TV's in the home, then you can watch your movie while someone else watches the rugby without disturbing anyone!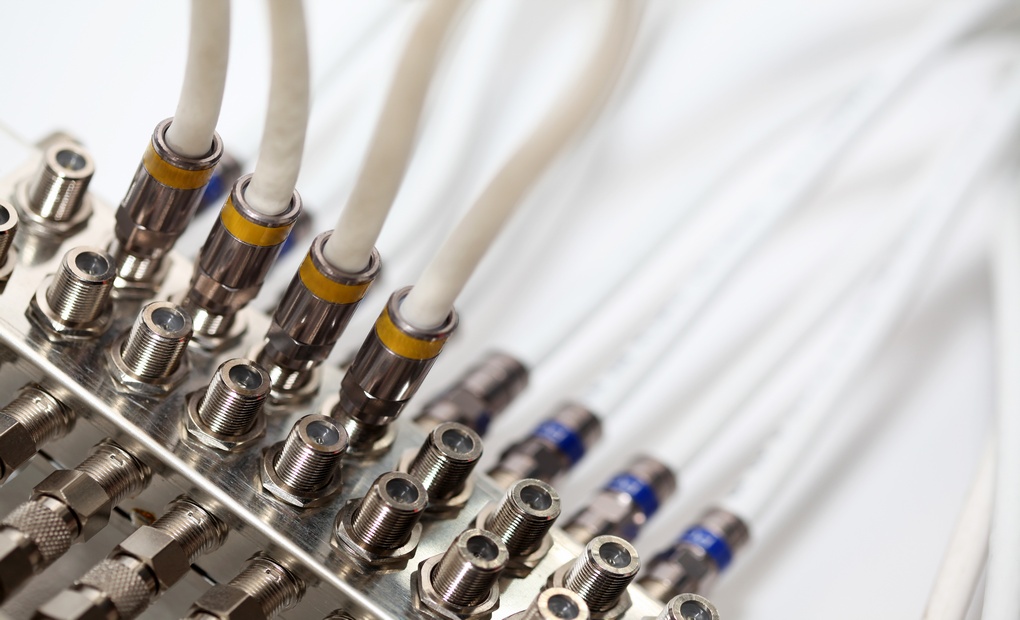 The HD PVR decoder makes viewing a pleasure and prevents those awkward family fights over viewing times and channel decisions.  The DSTV installers here are accredited PVR decoder installers, so we are able to provide you with HD PVR decoder installations that are hassle free.
Single view decoders
The single view decoder is perfect for single people, or for the family that does not argue over different channels and viewing times.  The single view decoder is the standard decoder which allows you to watch one channel of DSTV at a time, regardless of the amount of TV'S you have in your home.
Although the single view decoder is probably the cheapest model of decoder available, it still requires the expertise of a DSTV installer to ensure that you have uninterrupted viewing, the DSTV installers are able to help you with your single view decoder installation.
Extra view decoders
Some people make the mistake of thinking that the extra view decoder will make your view of the channel larger, or more enhanced.  These can only be changed by your TV.  The extra view decoder is all about the functionality.  With the extra view decoder is perfect for the family that only has one TV in the home, or where you have multiple TV's but want to watch two programs that are showing on two different channels at exactly the same time.
The extra view decoder allows you to record one program while you are watching another, or if you have a movie that is coming on that you have been dying to see, but you have to attend a work function at the exact same time, you can record the movie and then watch it while someone else watches their favourite cooking show later.
If you would prefer the extra view decoder for your family, make sure that you make this requirement an important part of your DSTV package purchase and that you notify the accredited Ellies installer that you have the extra view decoder.  Durban DSTV is able to install the extra view decoder as our installers have experience, and the necessary knowledge, with these types of installations.
Explora decoders
The explora decoder is the latest model of decoder available with all DSTV packages, but it is not the cheapest decoder available.  If money is no problem, then spoil yourself and your family with the explora decoder, feature rich and the latest in technology, it is sure to provide you and your family with all the viewing pleasure you require and more.
It is important to note that the explora decoder is a little more complicated in the procedure for installation, therefore it is definitely a requirement that you have your explora decoder installation attended to by an accredited installer to prevent any problems during the installation or afterwards during your viewing.
The accredited installers are experienced with the explora decoder and have all the required training to install the DSTV explora decoder, making us your best choice for your DSTV installation.
Aerial installations
I have DSTV, why would I need a TV aerial?  Well, this question is valid, because you might not want to keep watching local programs which are not available on DSTV, but if you like some local soapies or you prefer the local news to the lengthy renditions on CNN and other international news channels, then you will still need your TV aerial.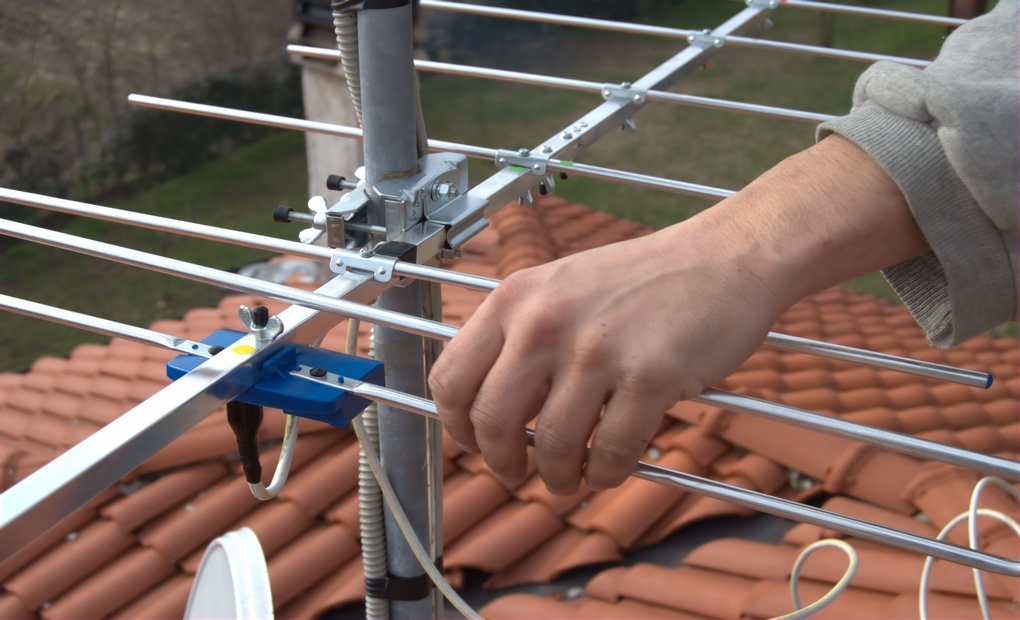 Making sure that your local TV channels and your DSTV channels work correctly together is a tricky task, therefore it is important that you hire the services of a DSTV installer who has experience and knowledge in handling this type of setup.  Durban DSTV is able to provide you with a team of professional installers who have extensive knowledge and experience in getting both local TV channels and DSTV to seamlessly together.
LNB Alignment
The LNB Is a little device which connects to the DSTV dish, its purpose is to stop noise from travelling down the cable as this will disturb your picture and audio quality.  It is an important part of your DSTV installation as any problems with the alignment of the LNB will prevent you from enjoying the shows that you are waiting to watch on DSTV.
The qualified installers have the knowledge and experience of dealing with LNB alignment to ensure that your DSTV installation is done correctly and your viewing pleasure is available as soon as possible.
Call DBN Dstv on 031 012 5045